Meet
Jodi Logerfo
APRN, FNP-C, DCNP
"My philosophy for skin care is based on a simple program: Cleanse skin with a gentle cleanser, exfoliate and tone, moisturize, and then use sun protection. My theory is that most people's skin problems have to do with what they are using on their skin, which unfortunately often includes harsh products full of allergens and sensitizers. With a back-to-basics approach, I think we will see less inflammation and less skin disease.
I begin treatment by asking each patient a series of questions—products used, hair and skin cleansing routines, medical issues and lifestyle. This allows me to 'peel the onion,' so to speak, layer by layer, to get the information necessary to provide truly customized care."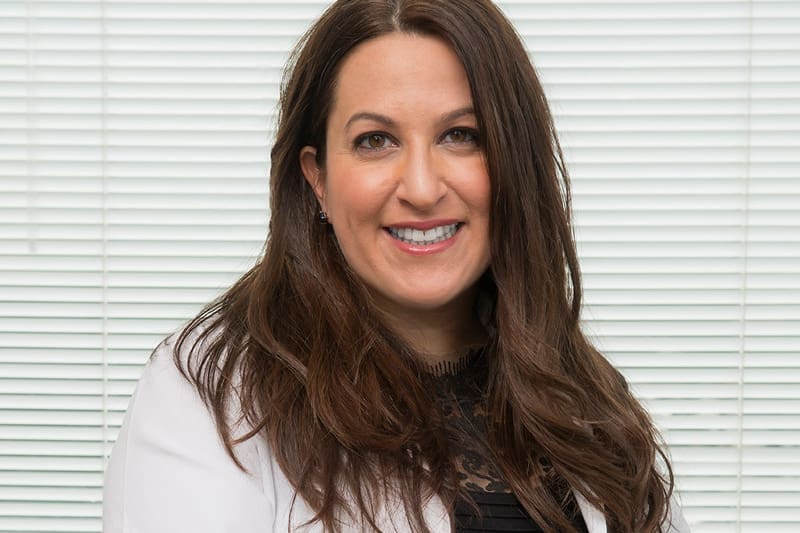 Jodi Ann LoGerfo is a Family Nurse Practitioner certified in Family Medicine and Dermatology. She studied Pharmacy at St. John's University and Nursing at Molloy College in Rockville Centre, NY, graduating magna cum laude with both her Baccalaureate and Master of Science degrees in Nursing.  Jodi received her Nurse Practitioner Certification in both Family Medicine and Dermatology in 2002 and is now working on her doctorate as a Doctor of Nursing Practice Cohort at Molloy College class of 2020.
A member of the OMG team since 1997, Jodi has over two decades of experience in treating a vast array of skin disorders, using the full modern arsenal of lasers and light devices, platelet rich plasma treatment, injectables, and skin care products.  Long recognized for her expertise in skin and hair care, as well as for her warm, down-to-earth approach to patient care, Jodi hosted her own live radio talk show, "Health Talk," from 2004 to 2012; her podcasts are currently available on iTunes. She now shares her wealth of information and experience with the community through our OMG blog.
Combining her pharmaceutical training with her clinical experience, Jodi conducts research, development and testing of dermatological products as an Associate of the Orentreich Foundation for the Advancement of Science and the Orentreich Research Corporation.  She has devised protocols for testing, monitoring and overseeing participating patients in the development of over 55 innovative treatments for skin disease. In addition to her research at OMG, she currently serves as a clinical consultant for Clinique and Aveda. 
Jodi has written extensively on issues in medical and cosmetic dermatology, most recently on hair loss. Her years of clinical work with patients with alopecia enable her to diagnose the various patterns of hair loss, to identify causes, and to offer the latest treatment options, always keeping in mind the importance of individualized care and emotional support.